Mike Tallman
We often use "he died too soon", or we celebrate the life of a great man. We can think of all the good things about Mike Tallman, but after looking more closely at his career and life, one word sums it up nicely:
DAMN!!!
Even if we just looked at a few pieces of Mike that each of us experienced, it still comes out the same:
DAMN!!!
Mike should be with us now to celebrate his induction in the Hall of Fame. Not because we miss him, but because we should have done it sooner and we didn't pay enough attention to what he did and was doing for all of us. With awards like this we often pay too much attention to the noise and not enough to the substance. There are three things that make up a hall of famer: SERVICE. PERFORMANCE. PARTICIPATION.
PARTICIPATION: Mikes modelling career goes back 60 years. Like many, he started with his dad. No radio in those days. He flew by wire, but not wireless. I'll bet one of his first was a Ringmaster! The kit cost $1.95 in those days. What's amazing, as we look more closely, is that he flew Control Line Stunt, Combat, Rat/Team race, Carrier, and a touch of speed. He also traveled to Europe to help at the world champs. Breaking this down, we have more than 10 different events. In the winter, he flew indoor free flight. Those things are made from sticks, rubber powered and often covered with microfilm, measuring their weight in grams. Can you imagine Bear holding one between his thumb and forefinger? Later he flew electric indoor R/C.
In pylon the list is long, as we know. He flew them all. He started with F-1, Q15, and K & B Q-500 and followed up with 428, Giant Scale, 422 and 426 and EF-1. Mike was also active in Slope Soaring.
PERFORMANCE: I once had a friend who had a stand-up piano. His family had him put his trophies on the top, but when he added another at one end there was a garbage can on the other end for the last one to fall into. In Mike's case, he would have had to have an aircraft carrier to display all his awards. He was considered top notch in every event he flew. One of the (old) guys talked about flying C/L combat with Bear. Combat is like Basketball—a non-contact sport—where you can get elbowed to death. Bear had some big limbs and his long arms extended to everything he did. This recalls the last attribute of a Hall of Famer. We saved the best for last.
SERVICE: Mike knew what was important and often gave up fun to serve. Without Mike and ones like him, there would be no pylon. It seems appropriate to list a few.

1. Active member of the Wichihawks Model Club for 48 years. Served in multiple offices over the years.
2. Supervised the planning and building of the model field built by the city.
3. Planned and CDed many contests for C/L during those years
4. Member of the Wichita Radio Control Club (WRCC) concurrently.
5. Worked diligently on the field and at contests, often giving up the opportunity to compete.
6. Mentored many, many flyers during those years, leaving his imprint on all of us.

Finally, given all this Mike still had time for serving in the community. Mike worked giving demonstrations to the Boy Scouts and helping with Church work. When Mike was asked, he came.
Finally, on a personal note, Mike and Vernelle were married 39 years. He has a daughter and two grandkids. Mike was an engineer, first with Cessna, then 30 years with the City of Wichita. He played football in college. We know he was good.
So yes, this is bittersweet and he left us too soon, but I think Mike would want to be remembered, not for the trophies and all his success, but for what he gave to the hobby. So, when you are at your next race, turn and look out on the field. I am sure you will see Mike setting there in the hot sun waiting to call your next cut.
Dub Jett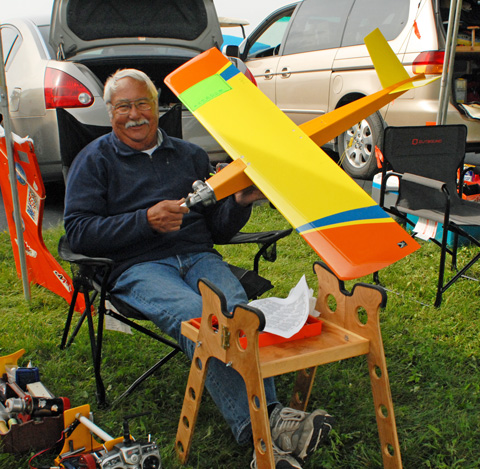 Mike At The 2015 NATS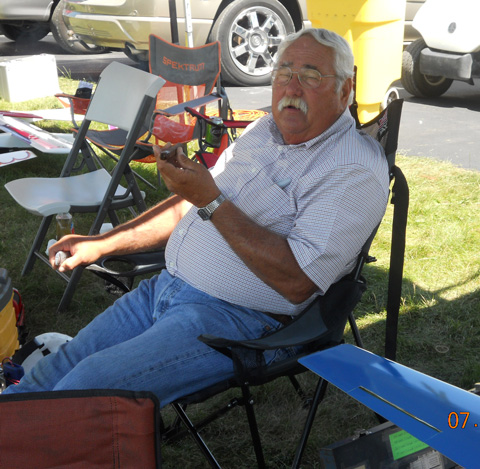 Mike Relaxing In The Pits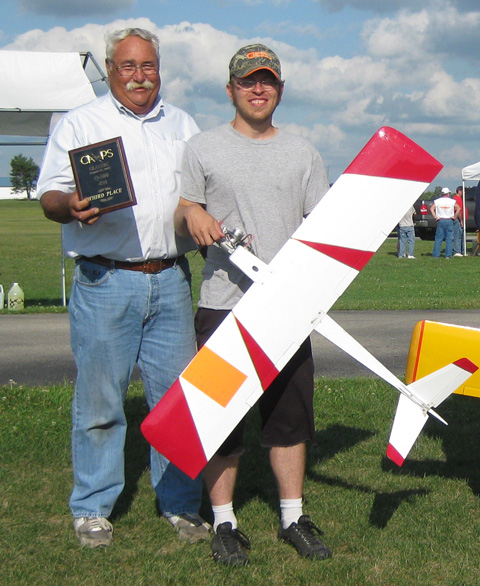 Mike Helping A New 424 Pilot At Muncie 2009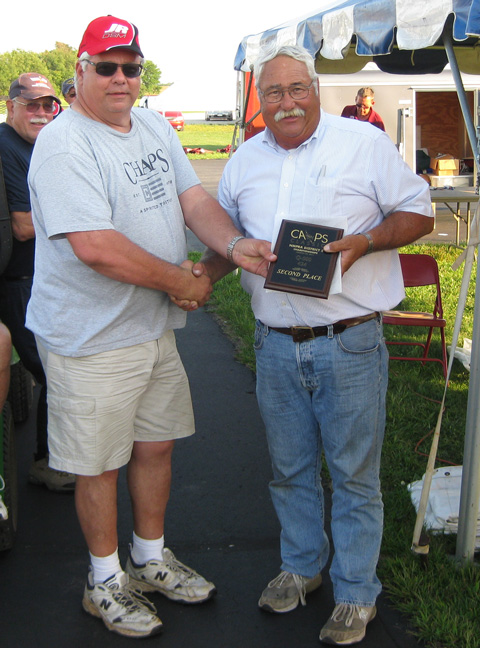 Another Podium Finish For Mike At Muncie 2011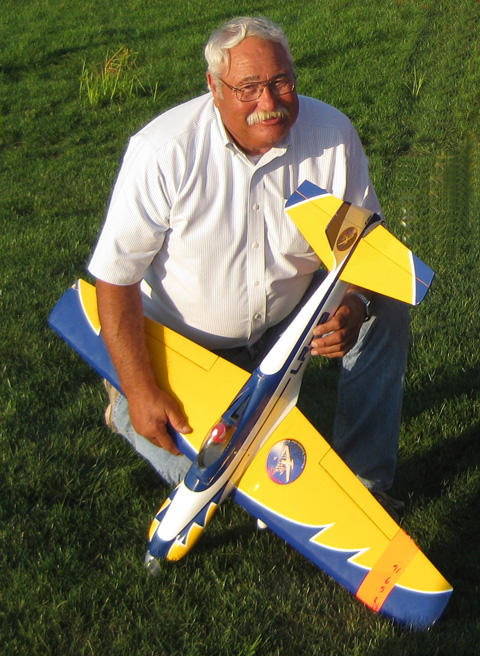 Mike With An EF1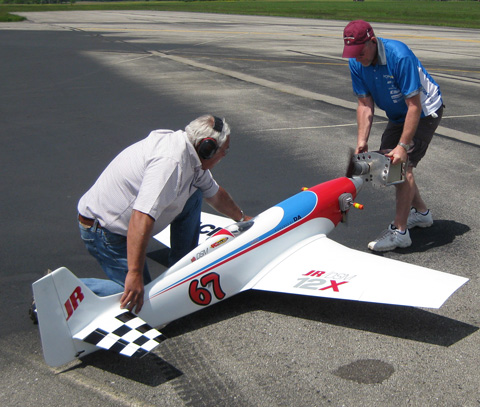 Mike Helping Grunk With A Giant Scale Racer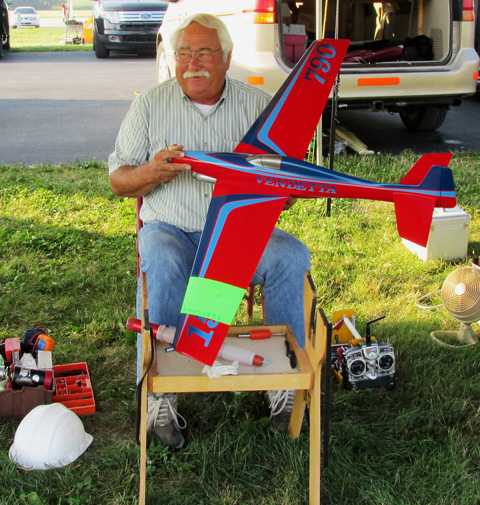 Mike At The 2013 NATS