Glen Spickler founded the great Bakersfield pylon races in the early seventies. The Bakersfield contest typically had more than 100 Formula 1 entries and was attended by racers from all over the country. He also travelled throughout the country to organize and CD the top pylon races.
In 1972, Glen was approached by members of the B.A.R.K.S. (Bakersfield Aircraft Radio Kontrol Society) to see if he was interested in creating a one design club racer. Some of the club members were holding impromptu races with their stunt type models. Due to the large variation in speed because of differences in design, they were not proving too much in the way of individual's ability. Glen wrote, "What the fellows wanted was a simple "40 size" airplane that would be economical to build and easy to fly".
Glen saw the need for a low key entry level event that emphasized an individual's flying ability over speed. Spickler's Quickie 500 was designed and kitted for introduction into R/C airplane racing in 1972. His kit was matched with a K&B 8011 and in later years the 4011. It became the choice of the country for introduction to pylon racing for many years. His original 'Quickie 500' kit name lives on today as the official AMA rule book event in two classes.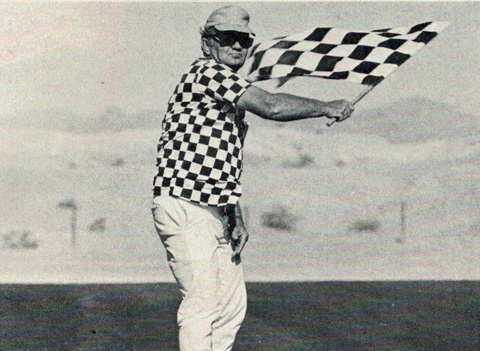 Glen Spickler Flagging The Winner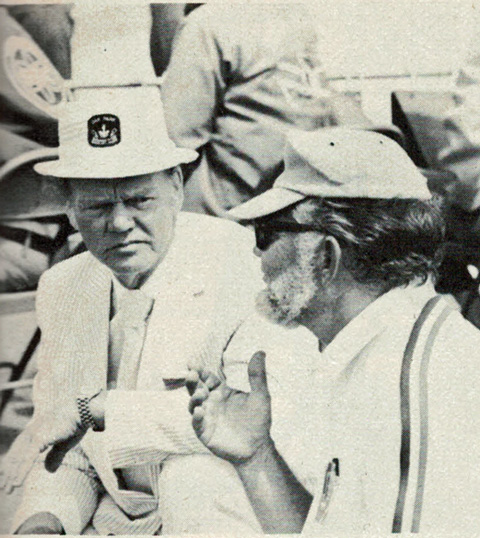 Glen Spickler Discussing Pylon With Radio Personality Paul Harvey At Glenview, IL NATS 1972