Ed Shipe grew up in Salina, KS and got started with gas models in 1938. He entered his first major meet in about 1942. He flew a Playboy Sr. with an Ohlson .60 and used the same engine in a control line speed job. He took first place at a little over 70 mph. After finishing high school he served in the Navy in the Pacific. Ed became a civilian in 1947, went to school and got married. He attended the NATS in Olathe, KS.

Ed moved to California in 1953 and joined a club that took competition seriously. He was involved with free flight and control line speed. He acted as contest director in AMA and FAI meets for about 10 years.

Ed got interested in pylon racing and served as President of the NMPRA in 1967 and 1968. Ed was also editor of the NMPRA newsletter for a time and wrote the Pylon Pit Patter column in Model Airplane News magazine.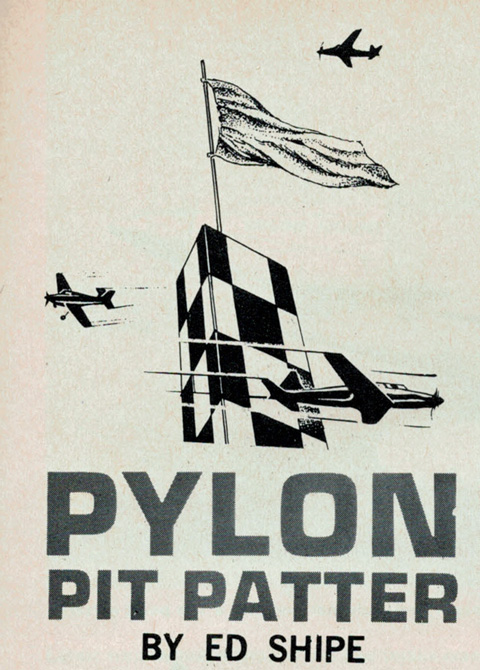 Model Airplane News Pylon Column Header