Dub Jett started his modeling career at the age of 8, building a control line trainer with a Fox .25. Being Dub, he thought he could fly it without help. He did his first 90% of a loop. Later, at 10 he had to start flying CL speed and made a profile speed model with a BABE BEE. It got a lot of second places at about 75MPH. Monoline was next and all the way up to 85MPH. At 13 he set his first national record and won A-speed at the NATS. Ringmasters were only a memory by then. Over the years, Dub won all the events at the NATS and held all the speeds records but Jet—pretty ironic. In 1964 he started a string of three overall NATS Championships (That was when you had to fly a mix of various events including gliders and powered free flights). After that it was only speed.
At 14 Dub build his first home built engine, a .15. Without a milling machine, you had to have great patience and be good with a hatchet and file. As most of you know, Dub gave up the patience thing quickly, but didn't get rid of that little South Bend lathe until three years ago. It was over 50 years old!!!
After a brief stent at school, earning a Master's degree in Aerospace engineering, Dub went to work in the Oilfield (of course) and built a few engines with John Shannon (DJS), set a few more records and ultimately got the R/C bug. He avoided it as long as possible; knowing that once he had a stick in his hand, there would be no going back. That turned out to be an understatement, learning to fly on a Q-500 and then moving up to an F-1 when the quickie crashed. The first flight of the F-1 ended up making a really cool landing in a pickup trick, knocking off the nose cleanly. Later he placed the same plane squarely on the timers table at the NATS.
Dub met Donna that year and came home a real winner. His daughter Carey has a PHD and teaches at Columbia.
After all that, Dub has been racing pylon for 35 years and has attended the NATS over 50 times. He has won every pylon event at the NATS and champ races at least once, won all the NMPRA yearly points titles, and won the NATS pylon point's trophy. He holds a bronze, silver, and gold medal at the World Championships and many of the modern F3-D engine innovations came from his pylon engines. Notably, bubbless tanks, Glow Bee plugs, high exhaust timing and configuration, compression ratios, and pipe pressure. He lowered the world record by 5 seconds the first time he competed.
Jett started Jett Engineering, Inc. twenty years ago. His primary business is making parts for the oilfield, but his primary love is making engines. Over the years Dub has become the Go-to guy for high performance sport engines and his favorite and biggest seller is the Sport-Jett .50. As you know, he also makes 426, 428 and 422 racing engines. One little known fact is that Dub makes mufflers for UAV (drones) and his muffler has even been in the movies. Oilfield parts are just too boring to mention.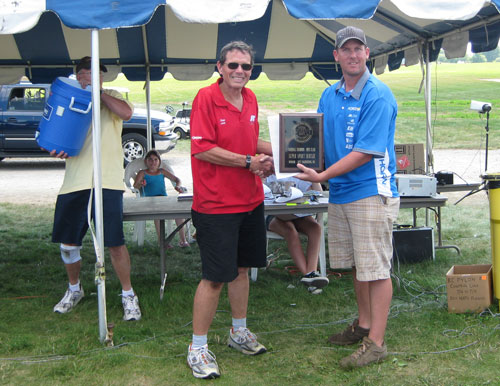 Gary Freeman Jr. Presenting 1st Place Super Sport Quickie Trophy To Dub Jett At 2011 NATS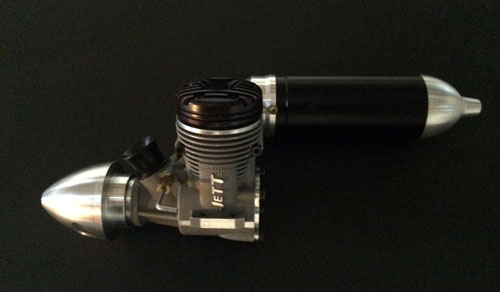 Jett Q40 Engine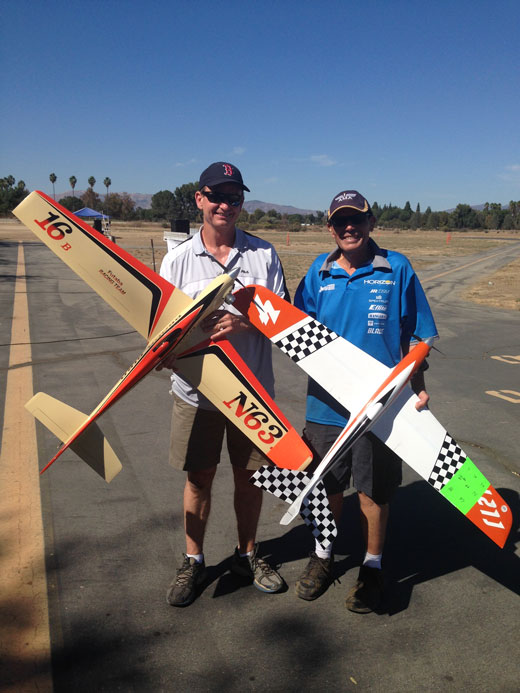 NMPRA and AMA Hall Of Famers Bob Smith and Dub Jett at 2016 NMPRA Championship Race