Jerry Elert has been the guiding light for racing of all flavors within the North Central Pylon League (NCPL) for over thirty years. He has led the NCPL, organized its annual meetings, secured the meeting space, fed all of us, bought all the beverages, and best of all, had his lovely wife, Judy, make Scotcheroos.
I first met Jerry in a Quarter Midget race in 1981 at the Grassfield. He was at every Quarter Midget race, including our Quickie 500s, our Quickie 300s, and anything anyone else dreamed up that was not on the books. His attitude was always unbelievable. If he lost two planes in a day, I never, ever saw him get discouraged or pout. If you asked him how it was going, he'd smile and say, "Never better."
When Quarter Forty was getting started, Jerry and I were sitting across the table from one another at the Ground Round. We had just finished a club meeting and were wetting our whistles over a beer. He told me there was going to be a race in Phoenix in February. I looked up at him and said, "If you're in, I'm in!" That's how we got started in Q-40. The next day, we were ordering Sidewinders and Jett engines. Since then, I think he's flown every Q-40 that's been manufactured, with the exception of the Wild Turkey.
He has sponsored an annual 426 race, known as "The Big One", open to everyone, where he has provided substantial cash awards, significant prizes, food and paid the help. This has been the premier NCPL race for the past twenty years.
He is undoubtedly the most generous person I have ever had the privilege to know. If someone needed an airplane to compete in a race (you know how planes have a habit of killing themselves in practice the day before the race), he would gladly give them one, including Vortexes. He has supported all manufacturers in QM, Q-500, Q-40 (and even warbirds).
He would make sure that all the equipment we needed at the race, timer clocks, cages (back when we sat on the course), pylons, flags and every incidental was taken care of, always on his dime. No, he is not wealthy, but that's how much he loves and supports our racing culture. When we needed a new shelter for his home field, the Grassfield, Jerry bought all the materials, and busted his butt all day long to put it up. The morning of our races, Jerry was always there first to set up the course. No one loves or has done more to support racing than Jerry. His unbridled support, enthusiasm and generous contributions have kept racing strong in our five state area.
His support extends way beyond his racing contributions. His enthusiasm for everything anyone is involved in is unsurpassed. You can talk to Jerry, and he will ask how things are going in your life beyond the racecourse, and if he can help to make it better, help shows up on your doorstep, unasked for. He truly is one of a kind.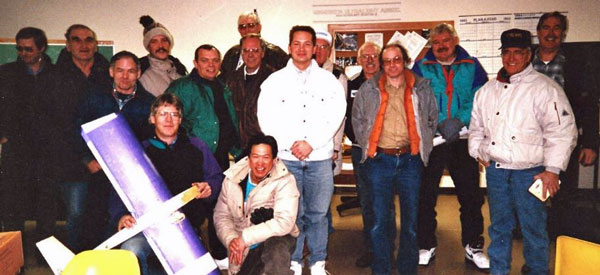 NCPL Members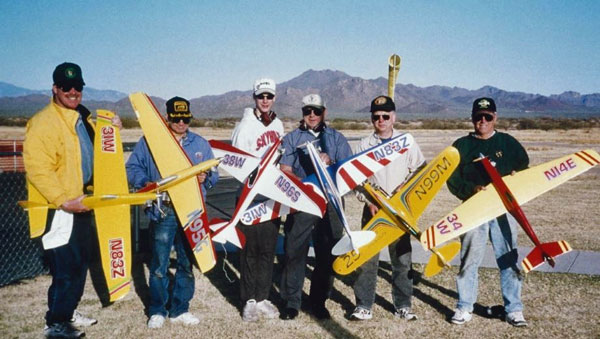 Jerry and NCPL Pilots at Q40 Race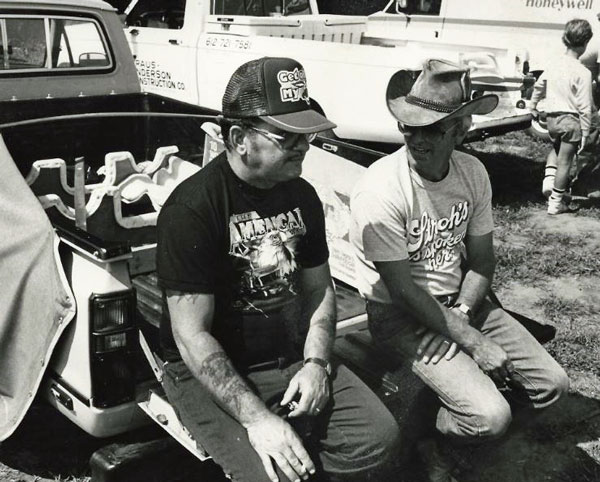 Jerry at The Races